Spotlight Newsletter | October 2022
Mishae Frisbee
HALLOWEEN BUCKET LIST: FAMILY ACTIVITIES & IDEAS TO CELEBRATE OCTOBER
Read/tell ghost stories
Visit a pumpkin patch
Carve a jack-o-lantern
Make caramel apples
Go on a hayride
Host a party/dinner
Drink apple cider
Have a Halloween baking night
Visit a haunted house
Get lost in a corn maze
Plan an epic costume
Decorate your home
Snuggle in for a themed Halloween movie night
Trick-or-treat/pass out candy
TOP 10 OUTDOOR ACTIVITIES FOR FALL
As the weather changes, be sure to take advantage of what the fall season has to offer. Here are some fun, family-friendly ways to get outdoors this fall:
Go apple picking
Go on a nature hike
Collect fall leaves
Go to a fall festival
Take a haunted roadtrip
Tour a winery or brewery
Stuff a scarecrow
Fly a kite
Go pumpkin picking
Have a bonfire
Take a bike ride
Make a leaf pile and jump in
HALLOWEEN PORCH DECOR
Put out the welcome mat for trick-or-treaters and ghouls and goblins by decking out your porch.
Feathered crows
Gothic Halloween wreath
Animated doorbell with eye
Eyeyball plant markers
Modern skeleton wreath
Skeleton snake
Boo doormat
HOW TO HANDLE 8 ETIQUETTE SITUATIONS ON HALLOWEEN
If a trick-or-treater dives into your candy bowl with both hands, grabbing as many treats as they can, make eye contact with each child and engage in brief conversation ("What scary green makeup you're wearing!") before you place a piece of chocolate or two in her hand or bag.
If a trick-treater scoffs at your candy offerings, remind them of their manners by saying, "I don't think a real superhero [or whatever they're dressed as] would sneer at a kind gesture. Or a licorice twist, for that matter."
If a trick-or-treater looks a little old to be asking for candy, you shouldn't refuse to serve trick-or-treating teens.
If a trick-or-treater asks for a donation to a cause, offer what you can--even a quarter or two is fine--and tell them, "Thanks for doing this. I'm sure the charity is appreciative of any help. But it's especially gratifying to see young people show such compassion for the needs of others." 
If it's a cause you don't believe in--some parents will use adorable children to further their political opinions--hold your tongue and kindly offer a piece of candy instead.
If visitors are festooning your front lawn with candy wrappers, place a small trash can for wrappers next to your front stoop and call it a night.
If a late-running visitor rings your doorbell after you've turned off the porch light, don't answer the door. If you have leftover Halloween candy, all the better--you can have a sweet treat in the morning.
If your plans involve attending a party where others will be wearing costumes and you're not the costume type, fake an interest in costumes. Act as though you enjoy the idea of dressing act.
If your kid wants to trick-or-treat but you just can't, invite a few other parents and their children to use your house as Halloween headquarters for the evening. When they ask if they can bring anything, say the price of admission is two or three bags of candy. Then play the hostess.
What you'll need:
Apples
4" treat sticks
Bag of caramels
2-3 Tbsp. heavy cream
Toppings (crush candy bits, nuts, chocolate chips, graham crackers, etc.)
Bowls for dipping (THESE are the perfect width and depth for apple dipping
Instructions:
Rinse apples in hot water to remove some of the wax.
Twist off stem and dry completely.
Insert 4" treat stick where stem was removed.
Unwrap bag of caramels and place in a non-stick sauce pan.
Begin heating over medium heat; once the caramels begin to soften, add cream.
Stir often until caramels are completely melted. If consistency is too thick, add an additional tablespoon of cream.
Dunk and spin apples in caramel until fully coated (you may have to spoon some caramel on top).
Hold apple for approximately 30 seconds to allow caramel to set before dunking in topping. You can roll it in the topping to cover it to your liking, and also spoon/sprinkle additional toppings.
Enjoy!
AUGUST MARKET TREND
We are seeing more price reductions in the last 30 days making this an ideal time to purchase! If you have any questions or would want to learn more about what these market patterns represent and what they mean for a home buyer/seller, please text or contact us at 208-684-0000. We'd love to talk!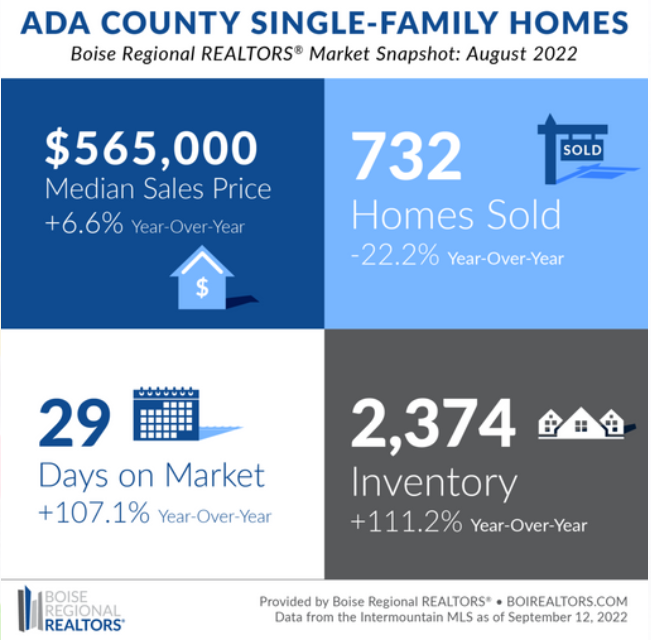 FEATURED PROPERTIES
OUR MAIN GOAL IS TO HAVE A HAPPY CLIENT AT THE END OF THE TRANSACTION AND WE DO THAT THROUGH CONSISTENT AND EFFECTIVE COMMUNICATION COMBINED WITH OUR PRECISE AND UNIQUE MARKETING STRATEGIES.
Share This Post